GMC Terrain: Initial Drive Information / Door Locks
To lock or unlock the vehicle from the outside, press
or

on the Remote Keyless Entry (RKE) transmitter.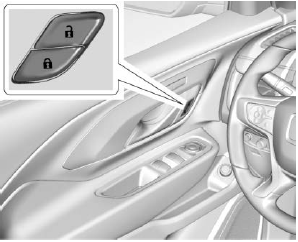 : Press to lock the doors.

: Press to unlock the doors.
To manually unlock a door from inside the vehicle, pull once on the door handle to unlock it, and a second time to open it.
Keyless Access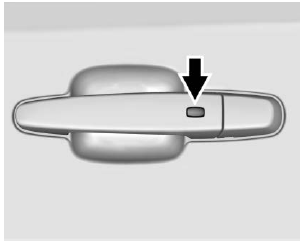 Press the button on the driver door when the RKE transmitter is within 1 m (3 ft). When unlocking from the driver door, the first press unlocks that door; press again within five seconds to unlock all passenger doors.