GMC Terrain: Vehicle Data / Capacities and Specifications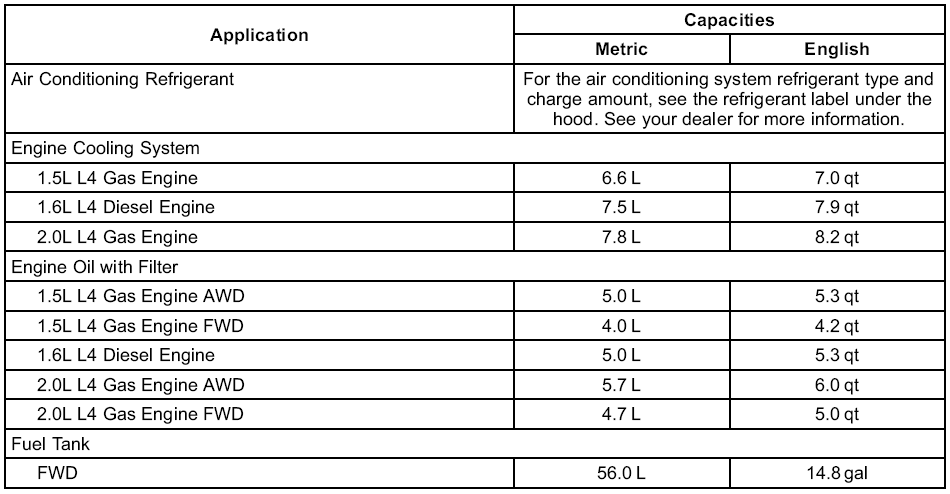 Engine Specifications

1.5L L4 Gas Engine 1.6L L4 Diesel Engine 2.0L L4 Gas Engine..
Other information:
Factors such as maintenance, temperatures, driving speeds, vehicle loading, and road conditions affect the wear rate of the tires. Treadwear indicators are one way to tell when it is time for new tires. Treadwear indicators appear when the tires have only 1.6mm (1/16 in) or less of tread remaining. See Tire Inspection and Tire Rotation. The rubber in tires ages over time. This also appli..
If you believe that your vehicle has a defect which could cause a crash or could cause injury or death, you should immediately inform the National Highway Traffic Safety Administration (NHTSA) in addition to notifying General Motors. If NHTSA receives similar complaints, it may open an investigation, and if it finds that a safety defect exists in a group of vehicles, it may order a reca..