GMC Terrain: Vehicle Data / Capacities and Specifications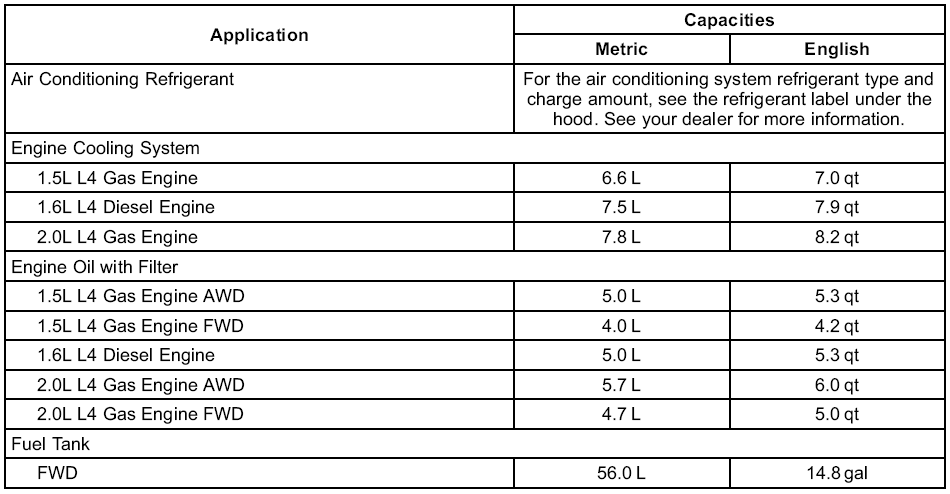 Engine Specifications

1.5L L4 Gas Engine 1.6L L4 Diesel Engine 2.0L L4 Gas Engine..
Other information:
Warning Diesel fuel is flammable. It could start a fire if something ignites it, and people could be burned. Do not let it get on hot engine parts, and keep matches or other ignition sources away. If the engine has stalled due to running out of fuel, add at least 7.6 L (2 gal) of fuel if parked on a level surface, or up to 18.9 L (5 gal) of fuel if parked on a slope, and perform the proc..
The vehicle has an engine coolant temperature gauge on the instrument cluster and overheat messages in the Driver Information Center (DIC) to warn of engine overheating. See Engine Coolant Temperature Gauge. The decision may be made not to lift the hood when the engine coolant temperature gauge is in the overheat zone or an engine overheat DIC message displays, but instead to get servic..