GMC Terrain: Vehicle Data / Capacities and Specifications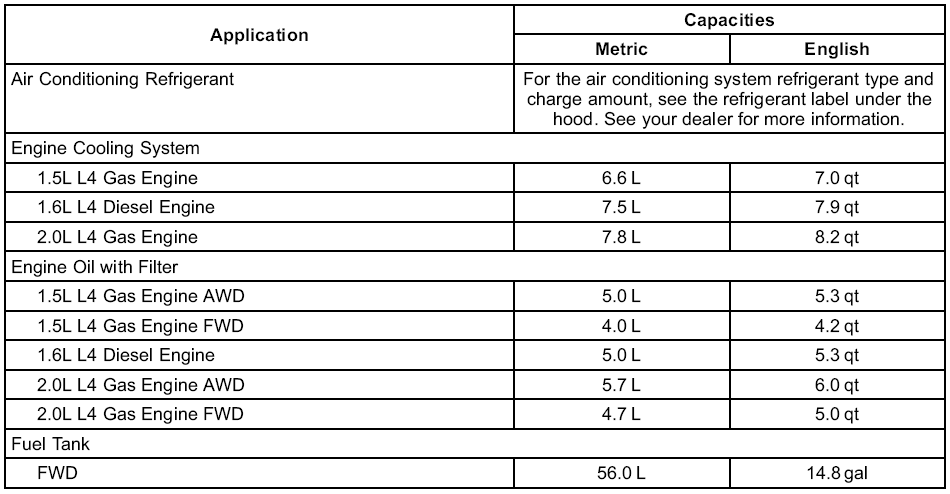 Engine Specifications

1.5L L4 Gas Engine 1.6L L4 Diesel Engine 2.0L L4 Gas Engine..
Other information:
This program is available to qualified applicants for cost reimbursement, up to certain limits, of eligible aftermarket adaptive equipment required for the vehicle, such as hand controls or a wheelchair/scooter lift for the vehicle. To learn about the GM Mobility program, see www.gmmobility.com or call the GM Mobility Assistance Center at 1-800-323-9935. Text Telephone (TTY) users, cal..
If the vehicle has Forward Collision Alert (FCA), it also has FAB, which includes Intelligent Brake Assist (IBA). When the system detects a vehicle ahead in your path that is traveling in the same direction that you may be about to crash into, it can provide a boost to braking or automatically brake the vehicle. This can help avoid or lessen the severity of crashes when driving in a for..