GMC Terrain: Vehicle Data / Capacities and Specifications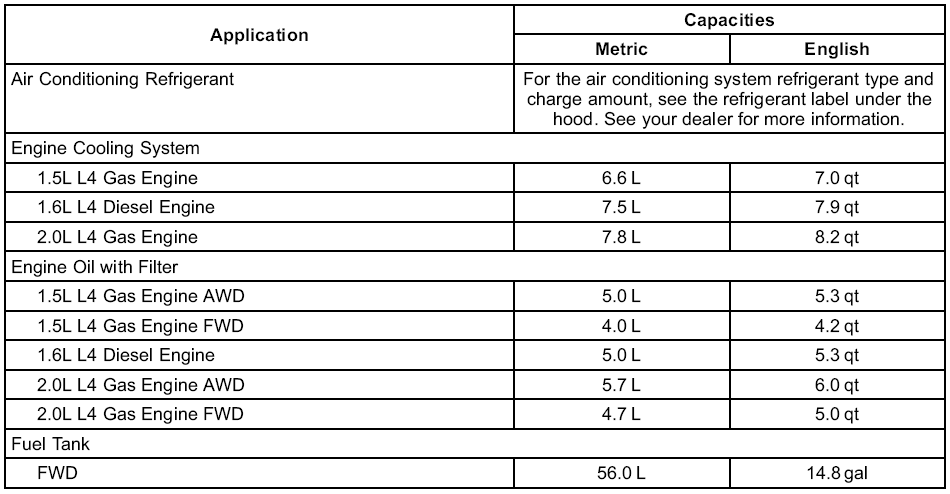 Engine Specifications

1.5L L4 Gas Engine 1.6L L4 Diesel Engine 2.0L L4 Gas Engine..
Other information:
The exterior lamp control is on the instrument panel to the left of the steering column. There are four positions. : Turns the exterior lamps off and deactivates the AUTO mode. Turn to again to reactivate the AUTO mode. In Canada, the headlamps will automatically reactivate when the+ vehicle is shifted out of P (Park). AUTO : Turns the exterior lamps on and off automatically depending ..
Warning It can be dangerous to get out of the vehicle if the vehicle is not in P (Park) with the parking brake set. The vehicle can roll. If you have left the engine running, the vehicle can move suddenly. You or others could be injured. To be sure the vehicle will not move, even when you are on fairly level ground, use the steps that follow. If you are pulling a trailer, see Driving Ch..